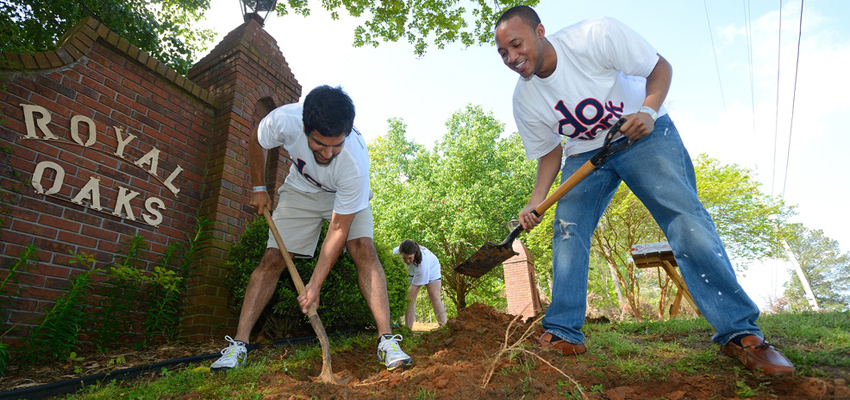 Community Projects
Students at Ole Miss want to say "thank you" to the Oxford community! Projects are not need-based!
Oxford/Lafayette community members will register projects that will require the help of the students. Projects are limited to tasks requiring minimum to mid-level skills (ex: painting, yard work, cleaning, assisting the elderly, washing windows, organizing, etc.)
Please fill out this form  to register your project. Once you submit the form, a University Big Event representative will contact you as soon as your project is approved. Some project approvals may involve a scheduled visit to the project. Volunteers will be working on the project sites for 4-5 hours. You will not be responsible for providing lunch for the volunteers. Please email us at olemissbigevent@gmail.com if you have any questions!